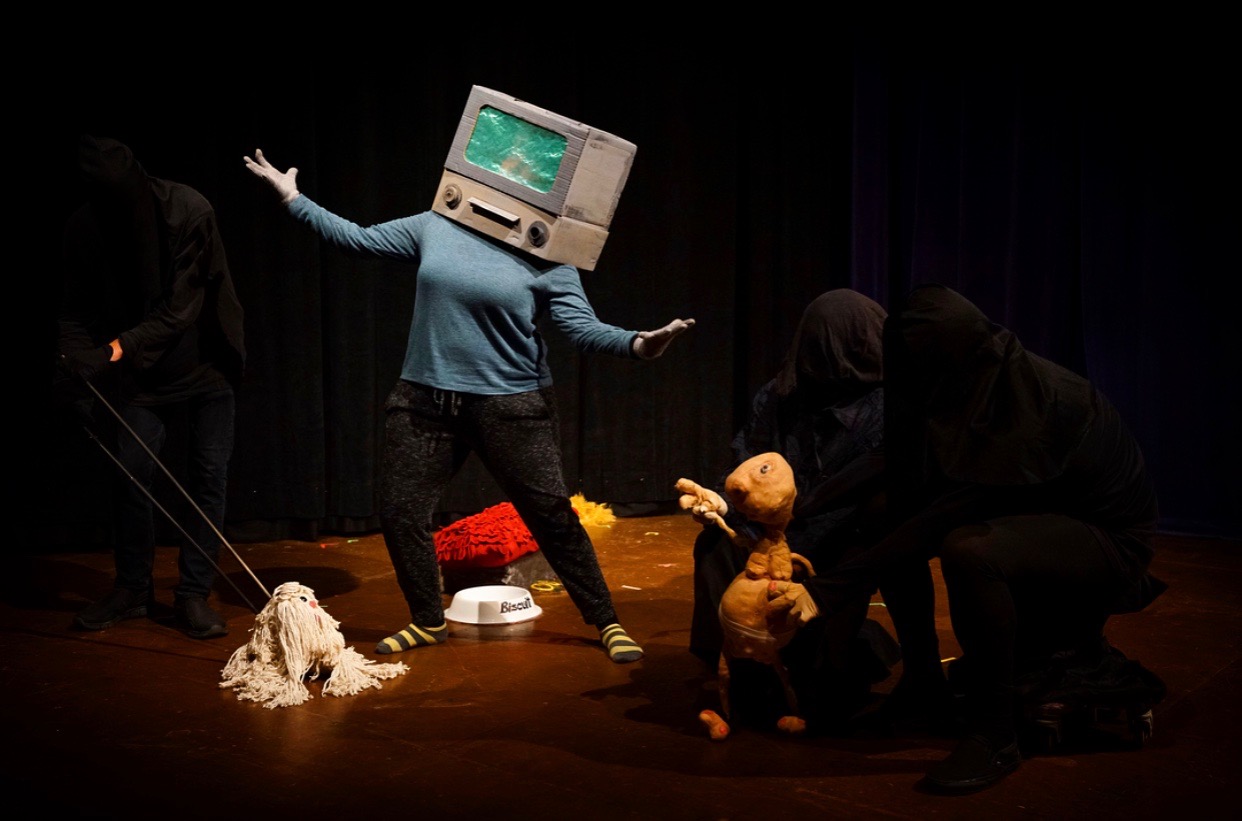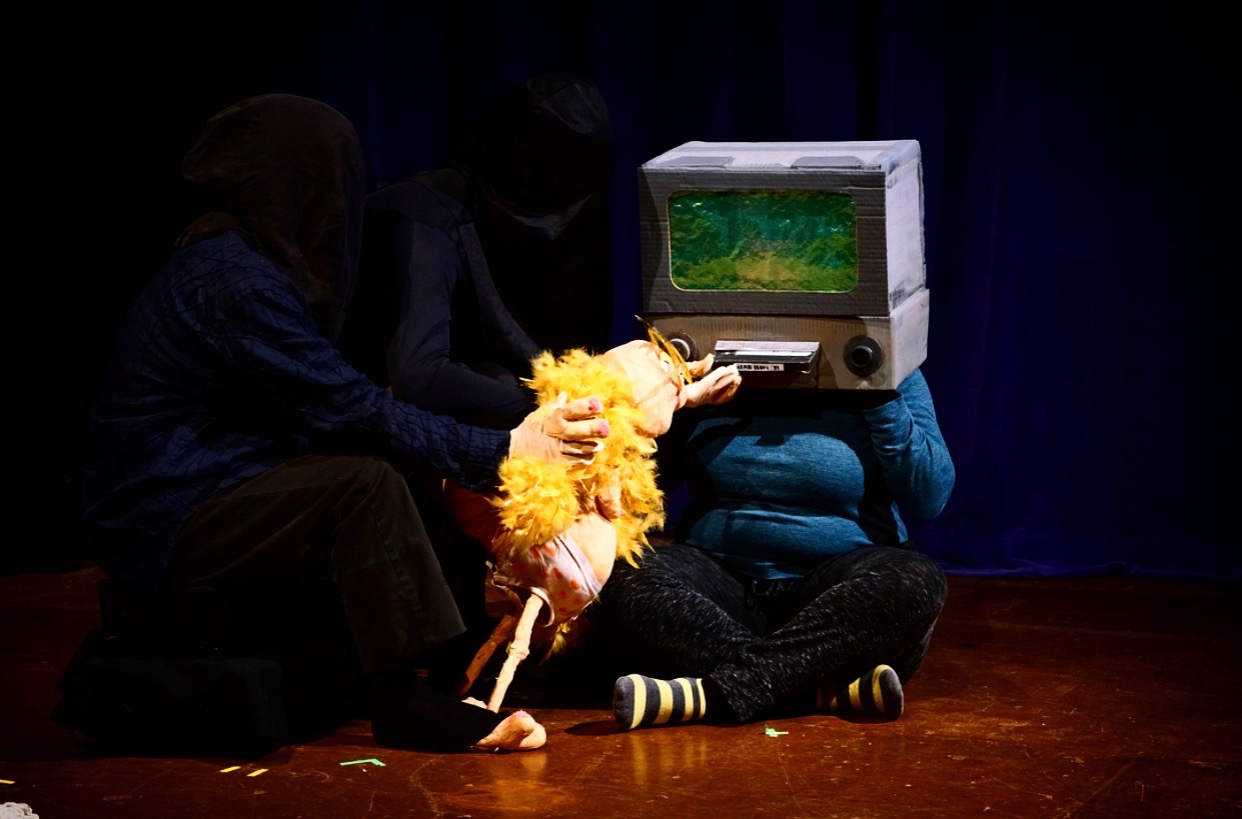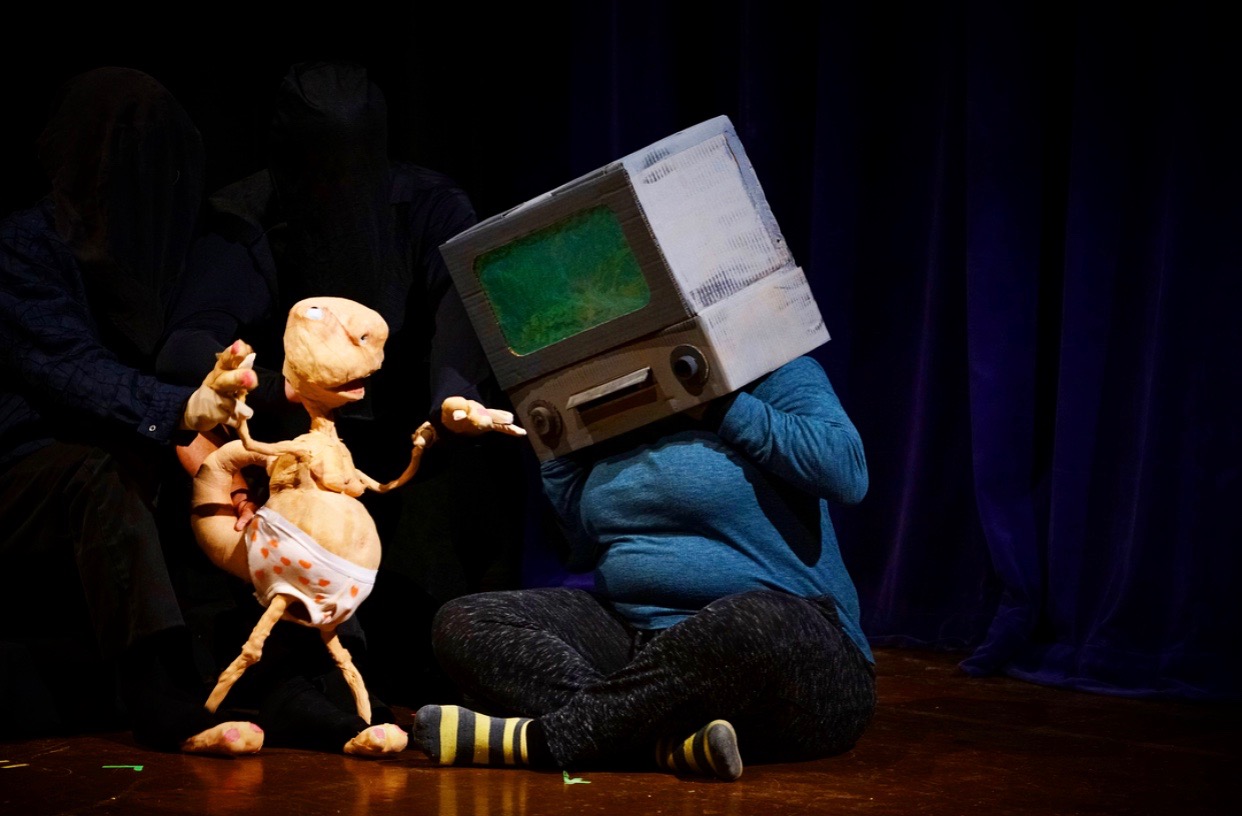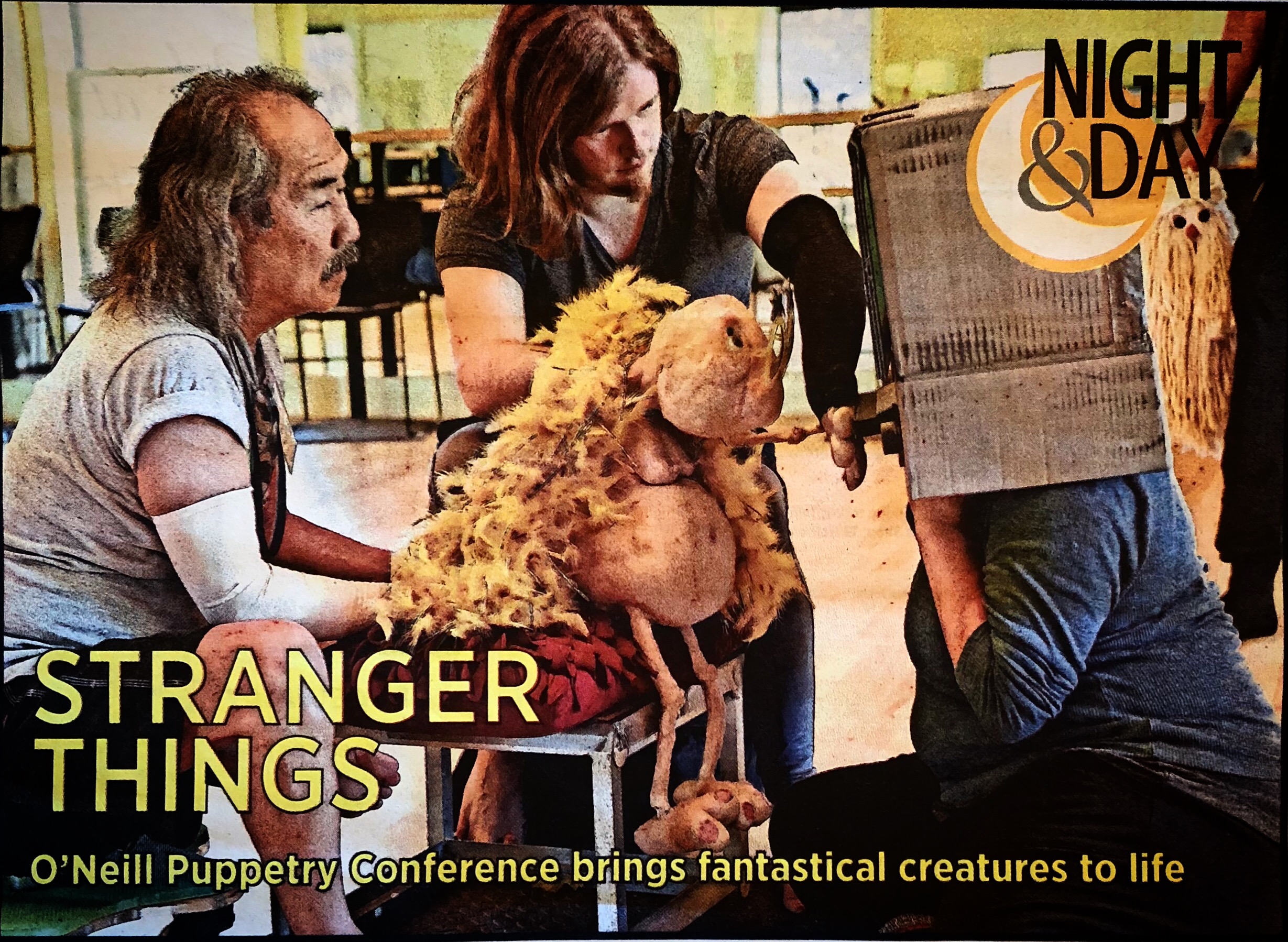 Written, Designed, and Directed by
Stevie Nemazee

Herb Herpe, a disgraced fashion mogul, is haunted by the narrator of his made-for-tv biography.
Workshopped sections at the O'Neill Puppetry Conference, 2018.
Incorporating a Kuruma Ningyo style puppet, rod puppet, and wearable puppet.

Director/Playwright/Puppets: Stevie Nemazee
Performers: Austin Costello, Cindy Hartigan, Calvin Tamura, Geoffrey Jones
Voice Actors: Jon Little & Stevie Nemazee
Music: Dr. Melissa Dunphy
Mentors: Martin P. Robinson & Tyler Bunch
Photo credit: Richard Termine
Written, Performed, and Designed by
Stevie Nemazee

A sentient lamp, made from the body parts of one Jeanette Stevens, misguidedly enjoys a paddleboat ride with her former lover and murderer.
Jeanette Goes Out is an eleven-minute solo puppet theater piece created at the O'Neill National Puppetry Conference in June 2017 under the tutelage of Ronnie Burkett.
Photo Credit: Richard Termine
Write here…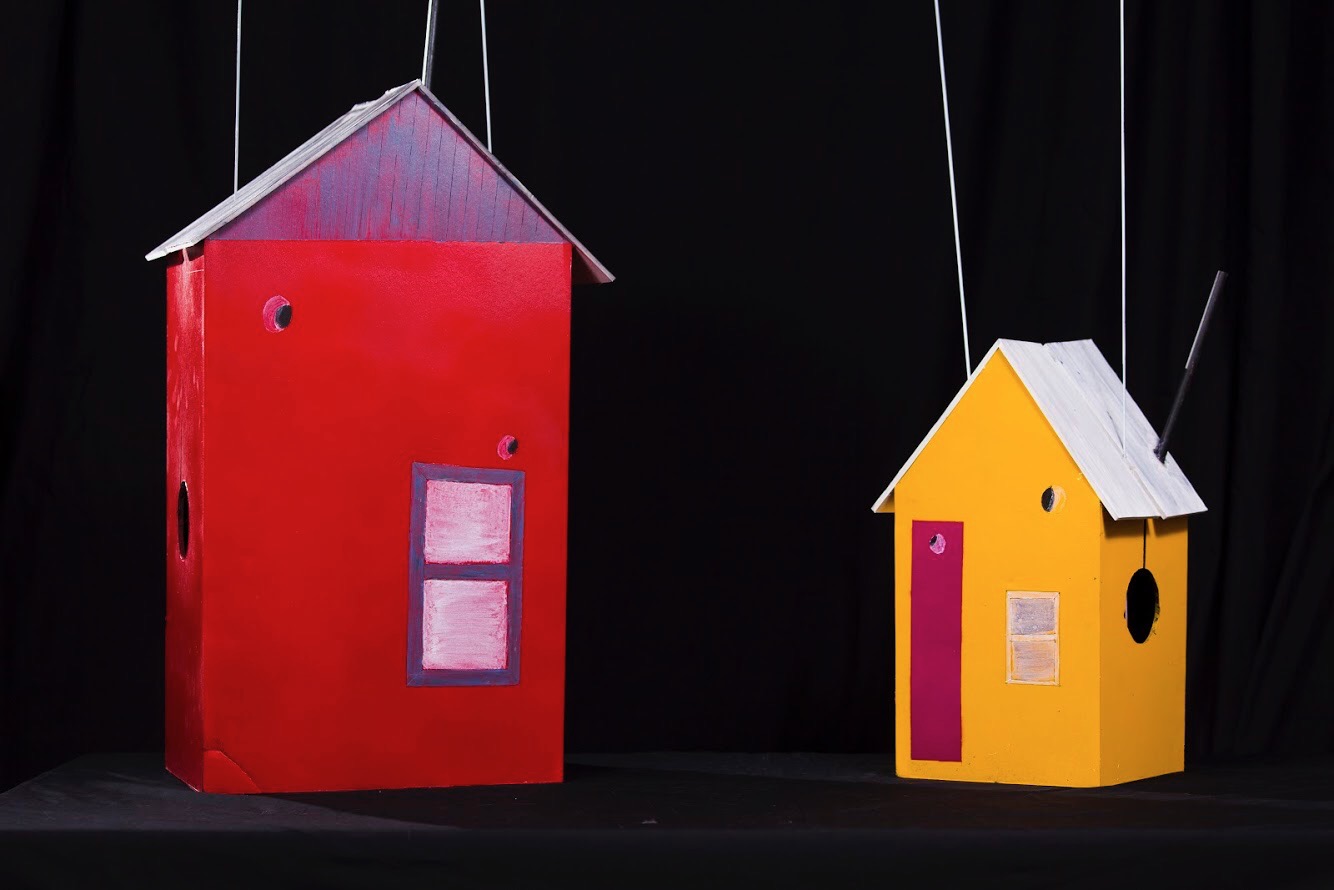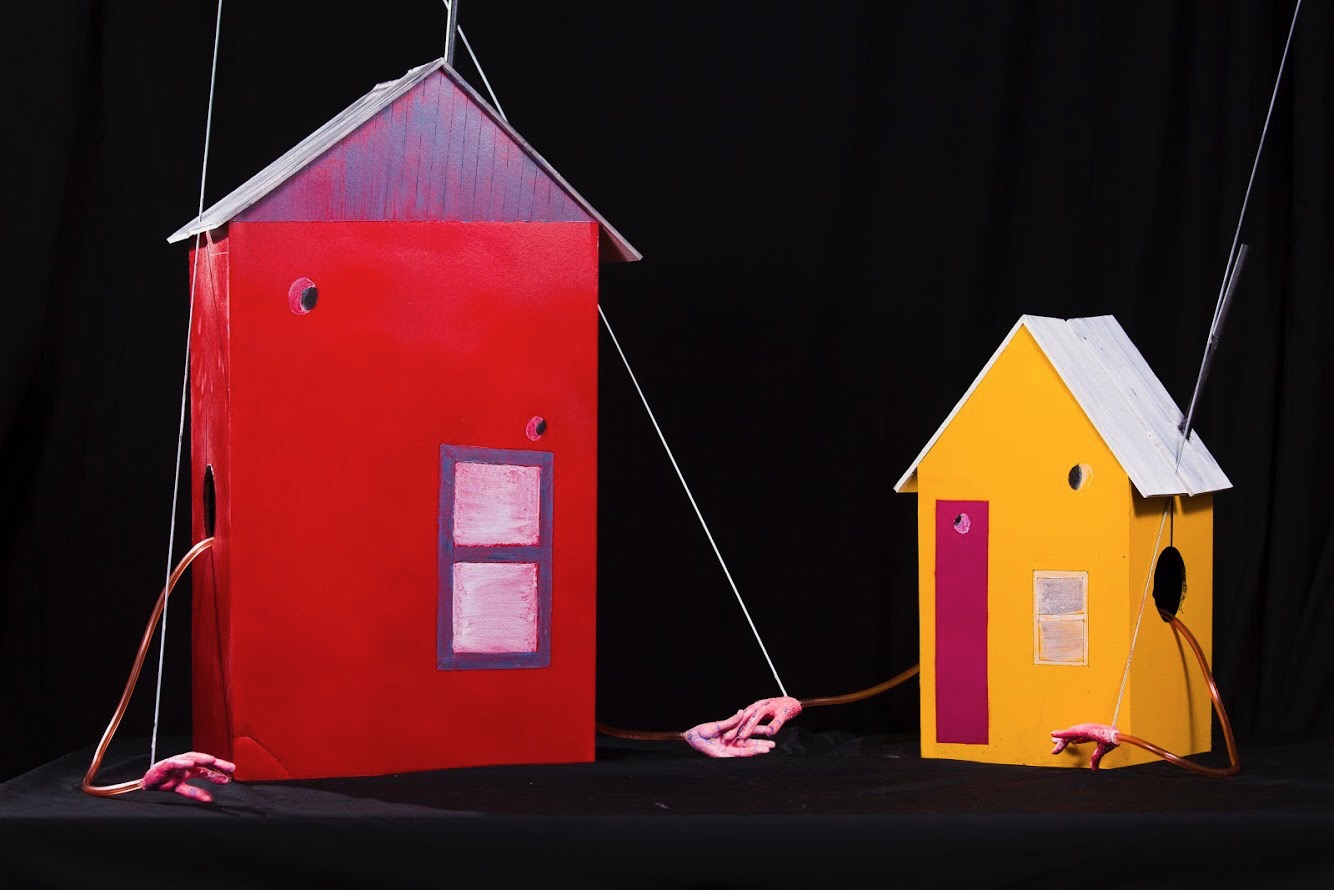 Performed, and Designed by
Stevie Nemazee

A production of the play by Mark Rylance and Louis Jenkins at the Shakespeare Center of Los Angeles, 2018.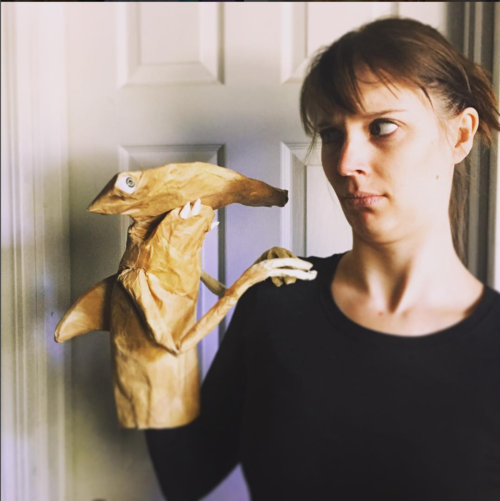 Stevie Nemazee and Miranda Kahn are making a dark comedy about crippling anxiety and depression... puppets are involved... obviously.
Hammerhead takes a magical-realist look at the misunderstood, misrepresented anxious and depressed mind through the eyes of a young woman (K). With humor and soul, the vehicles of live action, puppetry, and stop motion animation collide, as mental states shift, combine, and confound as K attempts to navigate her incomprehensible inner and outer worlds.
Check out our progress on instagram: @hammerheadproduction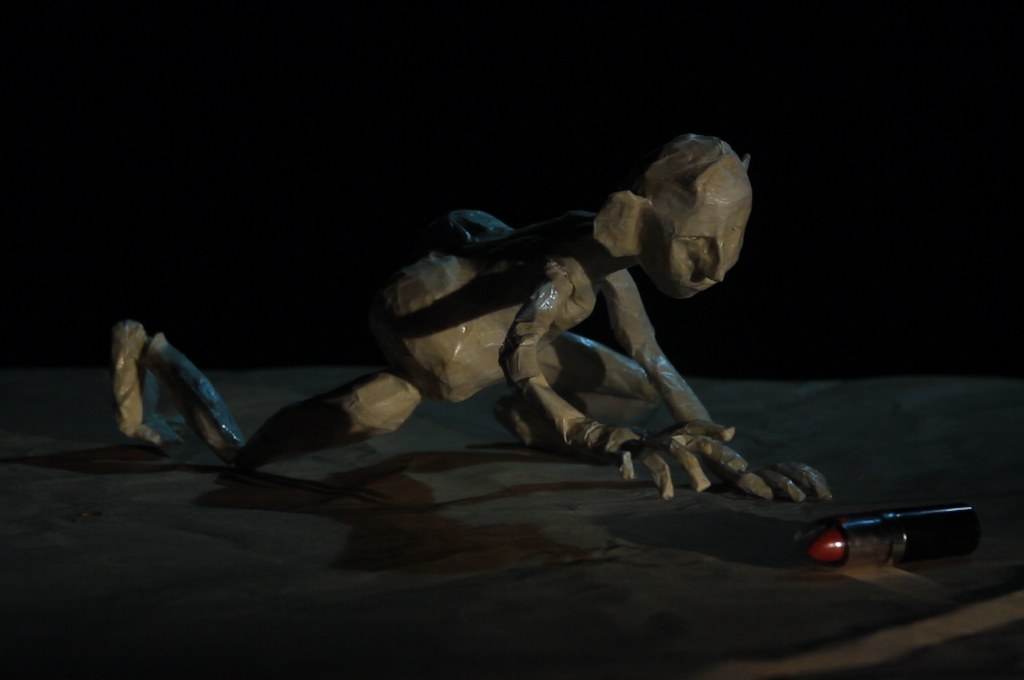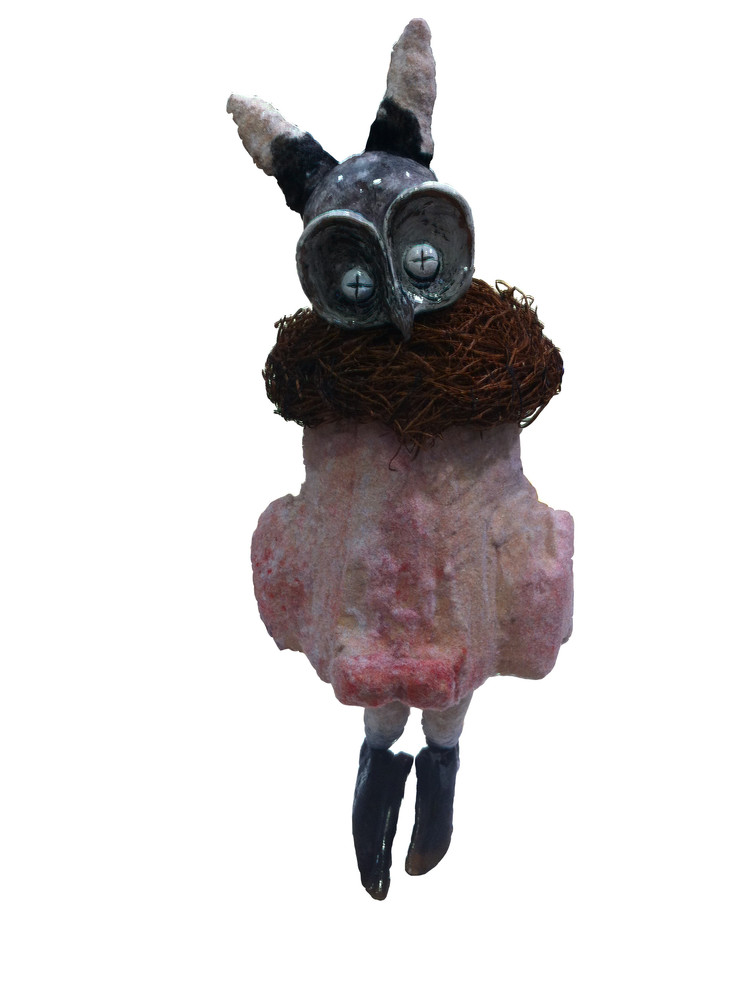 An experimental puppet performance created by Stevie Nemazee and Narae Kim. Premiered at the Vortex Dome L.A. in May 2016
Puppet Design & Fabrication by
Stevie Nemazee

An isolated being desperately latches onto an uncanny double in an attempt to imbue her life with meaning. This multimedia puppet performance fuses robotics with Bunraku while experimenting with silent film techniques, live instrumentation, and projection manipulation.
Inspired in part by the sexually violent dolls of Surrealist artist, Hans Bellmer,Tutelarius empathetically explores the darker secrets of the subconscious, bringing the ugliness and desperate beauty of human tendencies to the fore in a phantasmagorical landscape.

Directed by Brian Hashimoto & Stevie Nemazee
Video design by Narae Kim & Rodrigo Correia
Sound design by Chuck Gloria
Puppeteering by Shawn Brown, Alex Friedman, Stevie Nemazee, & Tommy Slivinski

Photo Credit: Brian Hashimoto
Designed and Fabricated by
Stevie Nemazee